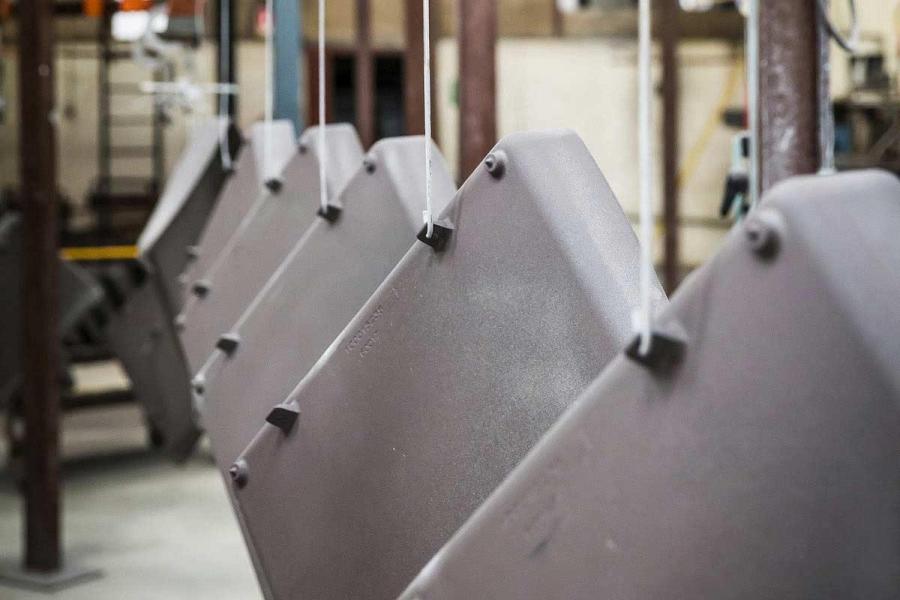 For generations, cast iron has been known and loved for its toughness, durability and excellent heat retention properties. That's why ENO uses it for its gas and electric* plancha plates.
What is cast iron?
Cast iron is an iron-carbon alloy produced from iron ore smelting. Cast iron is formed in a blast furnace at very high temperatures.
ENO sources its products from a well-known foundry in Alsace that provides full traceability of its products and produces a quality that is fully compliant with ENO's enamelling requirements.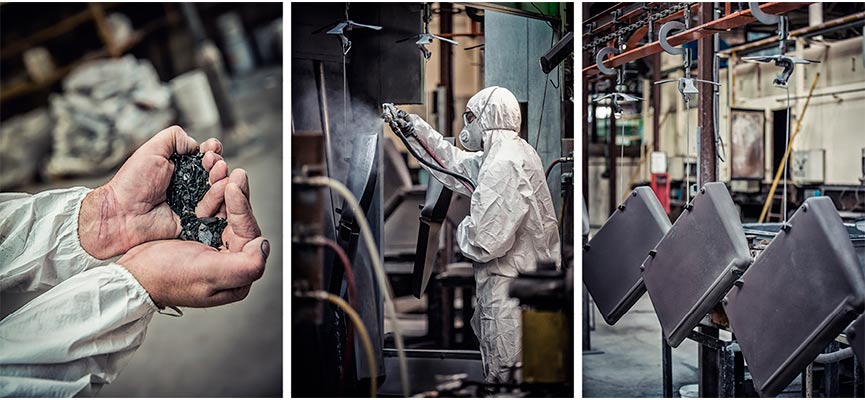 A tough and durable plancha
Cast iron is a byproduct of steel recycling. It can withstand intense use and has a very long lifespan.
To prevent warping during use, ENO makes cast iron plancha plates that are 7 mm /2.75 " thick.
The ultra-tough enamelled cast iron plate makes it possible to sear food at a high temperature without it warping. Searing food produces the best flavour, texture and crispiness.
Each plate has a serial number for full production traceability.
ENO enamelled cast iron planchas come with a lifetime warranty.
To find out more about the life-time warranty
The plate provides excellent heat distribution
Cast iron is the best material to retain heat, radiate it slowly and redistribute evenly. The entire surface stays at the same temperature, so that you can use every inch of the plate.
Once the plate is up to temperature, its heat retention properties make it possible to turn the heat down to the lowest setting and reduce fuel usage.
Perfect for simmering food or keeping it warm, the ENO cast iron plancha plate can also be used to sear food and obtain a perfect Maillard reaction.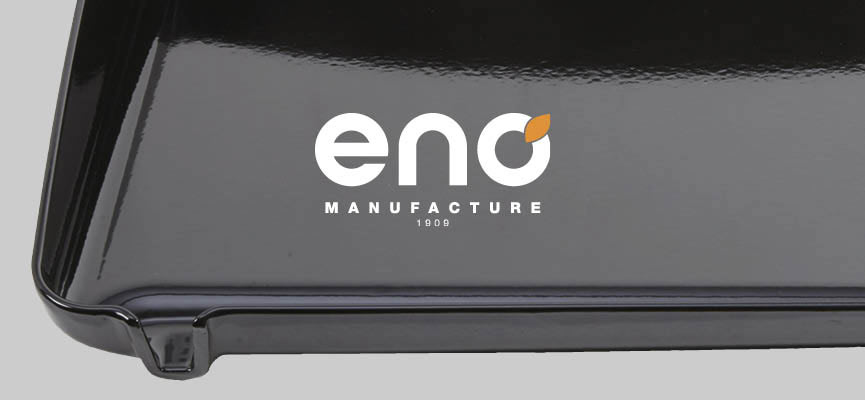 Thermo-formed plate with high splatter-guard rims
ENO has designed thermo-formed cast iron gas and electric* plancha plates with high splatter-guard rims. Stay safe and clean while you cook. The ENO plancha plate has rounded edges to make cleaning easier and more efficient.
*Only available on the European market
2020-02-07 17:42:00
0 viewed