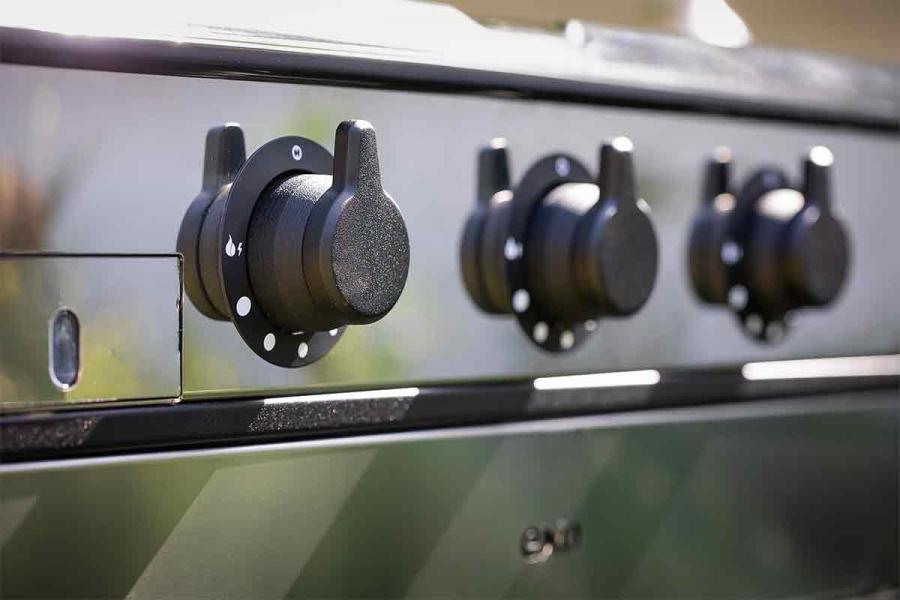 ENO has been designing and making planchas for over 20 years and each product is thoroughly developed in our laboratory to ensure it delivers the best performance possible based on an intangible principle of eco-design.
Our requirements focus primarily on the heating system.
We aim to reach a minimal temperature of 360°C / 680°F. Such high temperatures are necessary to obtain a perfect sear when cooking on windy days or when cooking large pieces of meat or a whole fish. If the temperature isn't high enough, the food won't get seared properly and it will lose its flavour and juiciness.
The electric* planchas are as powerful as their gas counterparts.
Quick preheat
The temperature has to rise to 360°C/680°F in under 10 minutes without the plate getting warped. This requirement is based on the principle of limiting energy consumption and offering high-performance products with great flexibility of use to avoid long waits.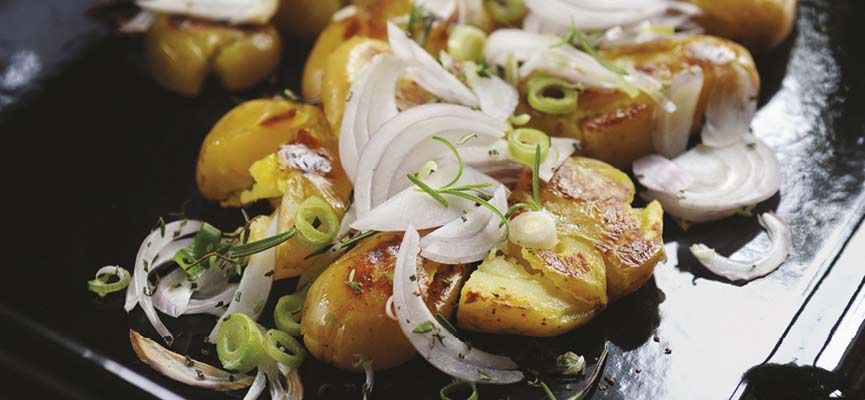 Perfect heat distribution
Cooking on a plancha means you'll be working with perfect heat distribution. In our laboratory, we've spent many hours choosing the best burners that will produce the optimal temperature range, the only objective criteria in this field. Each gas or electric* plancha has the type of burner (round or u-shaped for gas planchas, radiant element for electric* planchas) that's best adapted to its size, plate thickness and casing.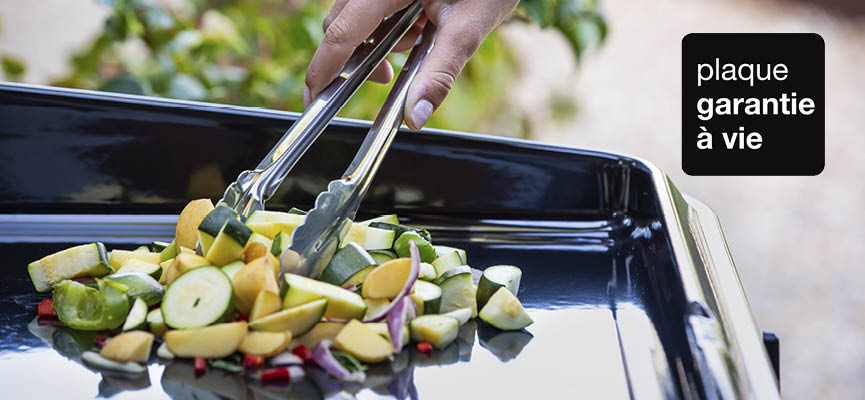 Temperature regulation
Cooking is more than getting that perfect sear - it's using your intuition. To help you do so, we've used the best components on the market, giving you precise control over a wide temperature range. Our planchas can also be used to cook at a lower temperature.
Energy efficiency
Getting the plate nice and hot does not mean wasting energy: we use high-performance burners that use 20% less gas than regular burners. This is the result of our round burners' perfect heat distribution, the casing's heat-retaining shape and the innovative technology of our latest-generation burners.
All our burners and radiant elements come with a 10-year warranty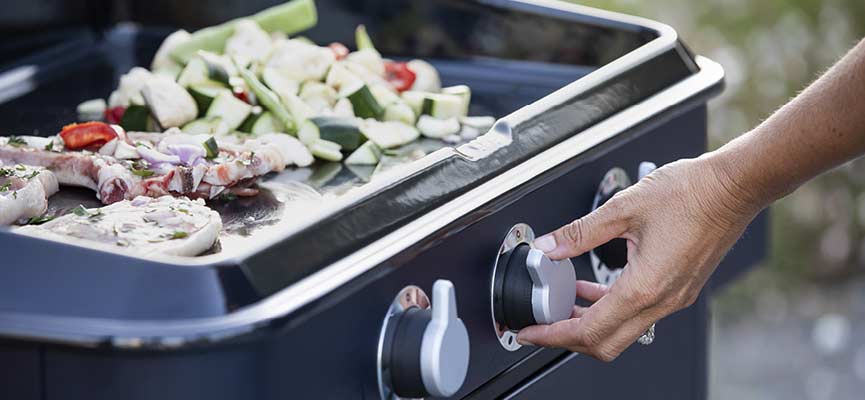 Choosing the right number of burners
After deciding what type of burner or element* you want, you'll also have to decide how many you want based on how you'll be using your plancha : food quantity, number of people to feed and so on.
Number of burners/elements*
| | | | | | | |
| --- | --- | --- | --- | --- | --- | --- |
| Size plancha | 45 | 50 | 60 | 65 | 75 | 80 |
| Number of people | 4/6 | 4/6 | 6/8 | 6/8 | 8/10 | 8/10 |
| Number of burners / elements | 1 | 2 | 2 | 2 | 3 | 3 |
*Only available on the European market
2020-02-10 14:40:00
0 viewed