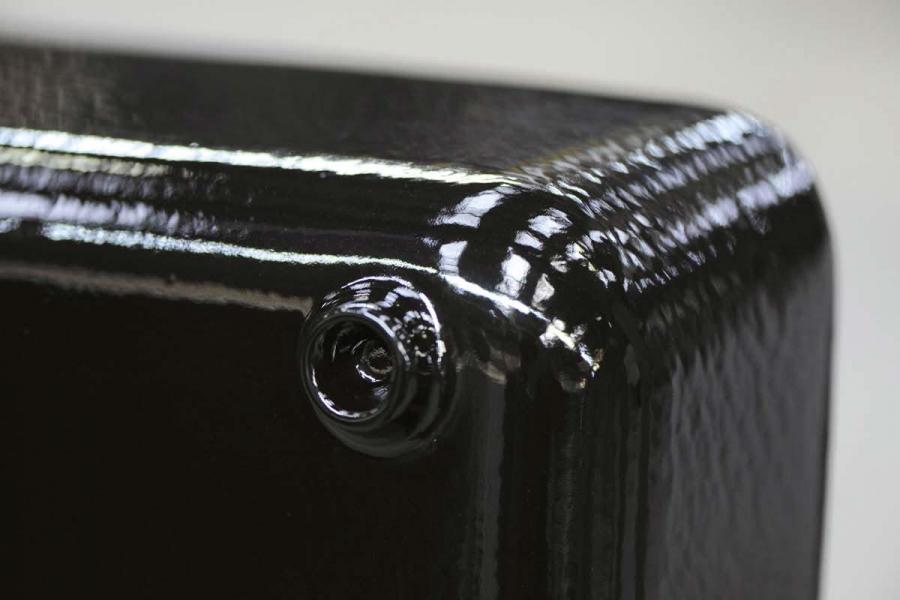 There are all kinds of planchas on the market, for every budget. Choosing between a gas or electric* plancha is a big decision and it's important to know where the gas or electric* plancha was made, what materials were used and what warranty the manufacturer offers.
A made-in-France plancha
ENO plancha cast iron plates are enamelled right in our workshops in France. ENO cast iron planchas have been certified Origine France Garantie since 2011, which guarantees the products were made in France. Men and women have been handing down their knowledge in our workshops for over a hundred years.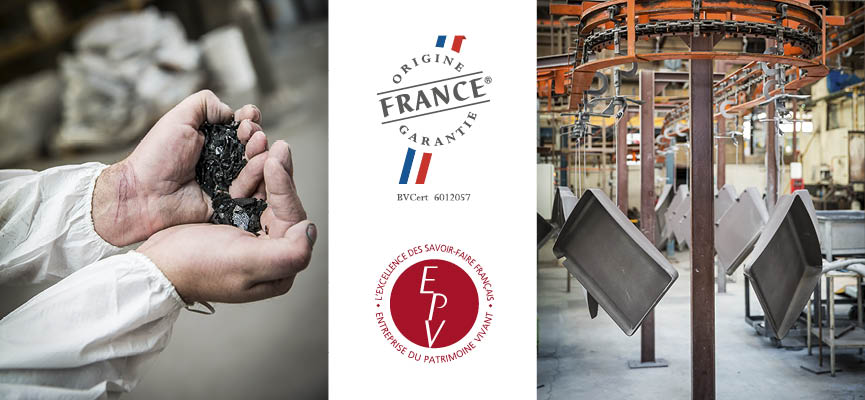 Learn more about French manufacturing
A tough cast iron plancha
ENO makes 7 mm / 0,27 inch cast iron plates for its planchas, as cast iron is the undeniable champion when it comes to consistent heat distribution. A by-product of steel recycling, cast iron retains heat, radiates it slowly and redistributes evenly without warping.
An easy-to-clean, non-stick plancha
The smooth, multi-layer enamel of our gas and electric* planchas is non-stick, making them easy to clean, unlike stainless steel planchas or BBQs.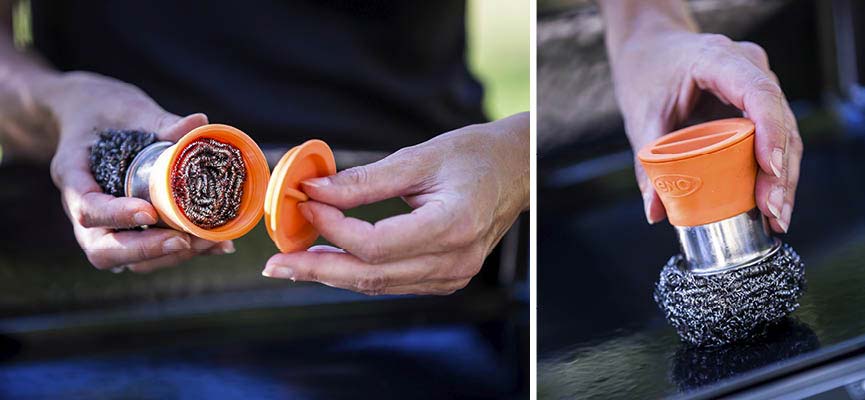 Thermal-shock-resistant hotplate
It's important that your plate be resistant to thermal shocks for when you put cold food on it or deglaze it. Cast iron is the best, toughest material for absorbing heat and releasing it evenly.
Enamel food safety certification
Food safety is a major issue for consumers' safety, and for many years now ENO has been using food-grade enamels only, with an application process that produces a non-porous finish on the cooking surface, preventing any type of leaching. To do so, we use enamels and cast iron materials that were made specifically for this use.

Lifetime warranty on the plate
ENO gas plancha plates are designed to be long-lasting and repairable. ENO offers a lifetime warranty for its plancha plates. Before they're packaged, products are numbered, tested and thoroughly inspected in our workshops in Niort to ensure utmost safety to users.
To find out more about our guarantees
*Only available on the European market
2020-01-23 14:41:00
0 viewed